Berkswell Well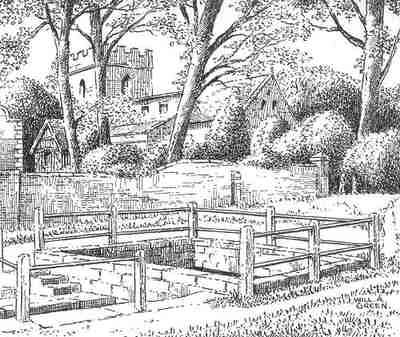 History



The name "Berkswell" has long been attributed to the presence of the well - "In Domesday book it is written Berchewelle, having first had that denomination (as I guess) from the large Spring which boileth up on the South side of the Churchyard" wrote the Warwickshire historian Sir William Dugdale in the mid 18th century.
In the crypt of Berkswell's church are a round sandstone base and a stone carved foot which were found in 1967 between the walls of the Norman crypt and the foundations of the earlier Saxon church. It is thought that they were likely to have been parts of a pagan shrine originally situated by the well. Augustine instructed the early missionaries to use established places of worship when they set up Christian churches so it is possible that the situation of the current church owes its position to the well.

The English place names society suggested that the name Berkswell means Well or Spring of Bercul, a personal name that is found in Mercia ( wherein "Berkswell" lay) in the eighth century.
Christianity had been brought to this area by travelling monks from Lichfield. A local leader,Bercul, is said to have been baptised in the well.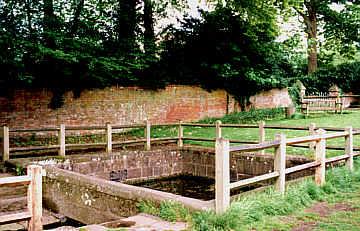 The well was the source of water for many villagers, including the school, right up until the mid twentieth century. In the nineteenth century a pipe was laid from the Well to Berkswell Hall where a hydraulic water ram lifted it for use in the Hall up until the eve of the second world war. The well was refurbished in to its present form in 1851.

More information here...