Public Houses in Berkswell



There are three pubs in Berkswell Parish, the newest being about 130 years old.

Two are in Balsall Common near Berkswell Station and the third is in Berkswell village. You can walk from Balsall Common to Berkswell village and sample them all on a summer's day. All serve great beer and all three do food. Two have gardens and two welcome dogs inside. All have parking.
The Bear Inn Berkswell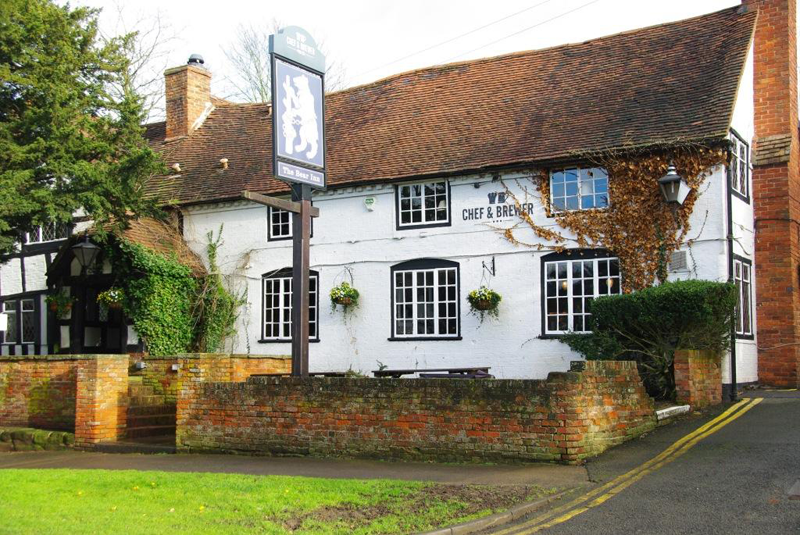 The Bear Inn – Berkswell village on the cross roads
The Bear is a grade II listed building dating back to the 16th Century.

While we do not know when the Bear first became an Inn, the pub sign is the Bear and Ragged Staff, which is the crest of the Earls of Warwick who held the manor of Berkswell from 1277 to 1557.

The Bear has a garden and welcomes dogs and walkers inside. It does good quality bar food both at lunch time and the evening and has a more formal dining area.

The restaurant tends to be busy on occasions with people from a wide area and it is worth booking for weekends. Whilst it has some locals who come for a "good pint" it seems to focus on food and is run by Chef and Brewer. We like a light lunch of scallops with chorizo, farmhouse the pate or the rarebit with chutney.

http://www.chefandbrewer.com/pub/bear-inn-berkswell-coventry/c0203/

The Railway Inn Balsall Common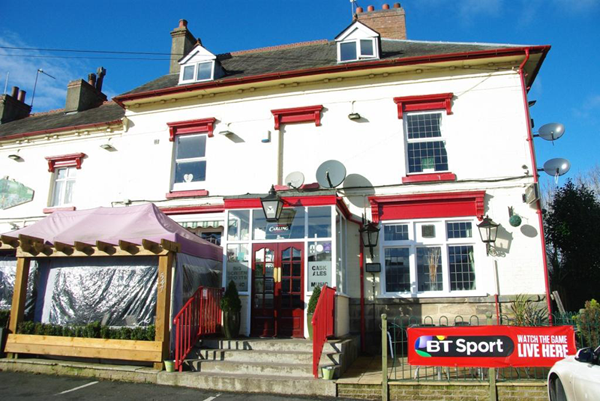 The Railway Inn – Station Road Balsall Common next to Berkswell Station

The newest of the three pubs, the Railway Inn started life during the 1850s' as a Great Western Railway Hotel. Its old bedrooms are now flats.

It is now a traditional English pub with a regular clientele. One room with a snooker table down one end, a long bar and tables at the other end for food or if you just fancy sitting.

It has a great steak and curry night every Wednesday evening and serves light lunches of the egg, bacon and burger kind at lunch time.

It has a TV screen and shows football and rugby matches from Sky. It has some interesting railway memorabilia for those who like railways. This is a drinking and socialising pub which every Wednesday excels with steak and curry.
The Brickmakers Arms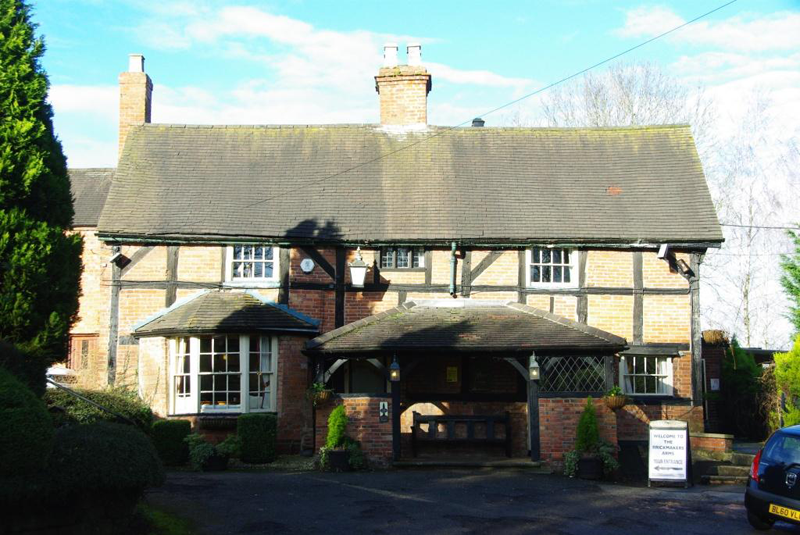 The Brickmakers Arms – Station Road Balsall Common about 200 metres up the hill from Berkswell Station

This 17th Century grade II listed building takes its name from one of the small scale industries that were once important in the area.

Much of the subsoil in Berkswell Parish is heavy clay, ideal for brick making. The "Brickies" welcomes walkers and dogs inside. It has a pretty garden for a summer's day.

This is a family pub that serves traditional food at both lunch time and every evening (last food orders are around 7 pm on a Sunday).

It has 3 bar areas offering a choice of very intimate, a nice public bar or a "larger" area with tables at which you can take a meal. At the time of writing, it does wonderful cake. Unusual for a pub and they will add custard if you ask!

The "Brickies" also has accommodation, so it is a good place to stay to enjoy the delights of Berkswell Parish.

It has a screen to project football/rugby but that seems for special occasions and it also hosts quiz nights. It is a nice pub. You will not feel awkward just having a drink and just perhaps some cake through to a full meal or overnight stay.

http://www.thebrickmakersberkswell.com/home-1394.html